We Are South Carolina's Premier Home Buyer
From contact through closing we strive to provide you with the best selling experience.
How Our Proven Home Buying Process Works
Explore our simple 3 step home buying process that puts you in control, lowers seller costs, and gets you cash faster. 
Step 1:

Contact Us By Filling Out a Form
The fastest way to receive an offer on your property is to submit the form on our site. After you submit your information on our website, one of our home buying specialists will reach out to you to ask a few questions about the condition of your property and your situation. If you would prefer a call our number is 864-300-4857.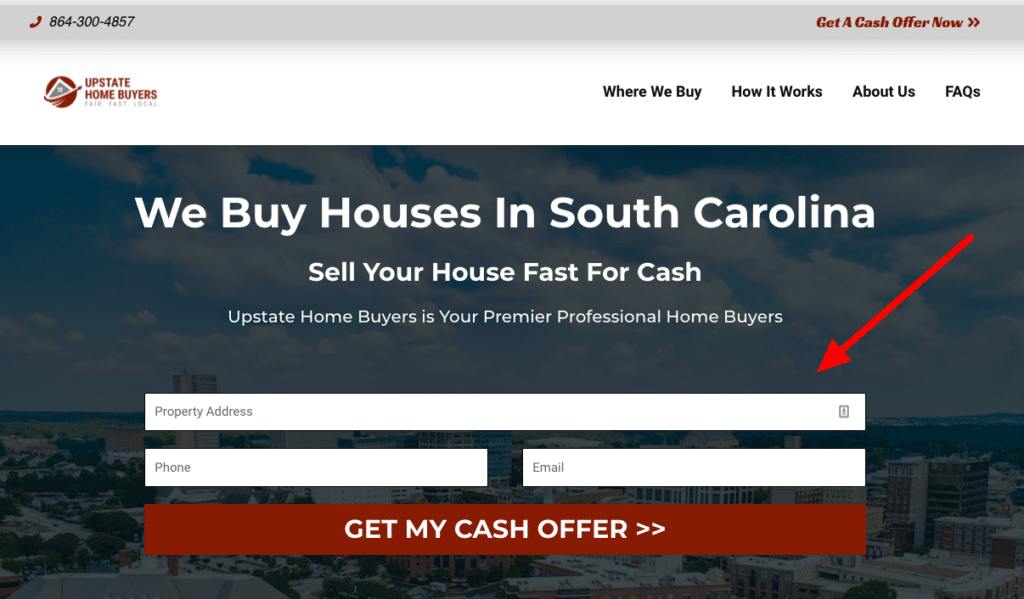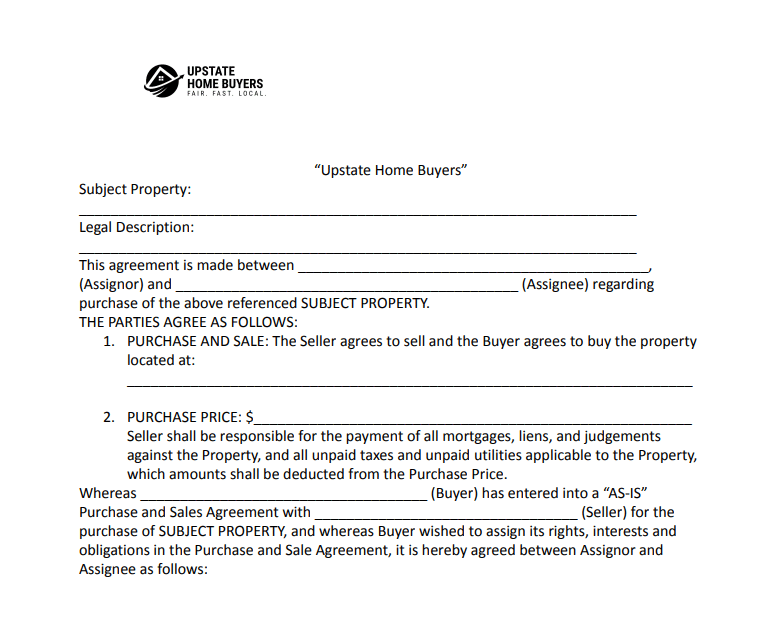 Step 2:

Receive Offer and Talk Through Options
Within 48 hours of contacting us one of our home buying specialists will present a cash offer to you.  We also offer other options for sellers that we will walk you through.  At the end of the day, we will help you make the best decision for your situation. 
Once an agreed-upon price is met we will set a closing date at your convenience.  From their our team with collect all the necessary information along with the title company.  If all documents are turned in on time we can have cash in your hand in as little as 14 days!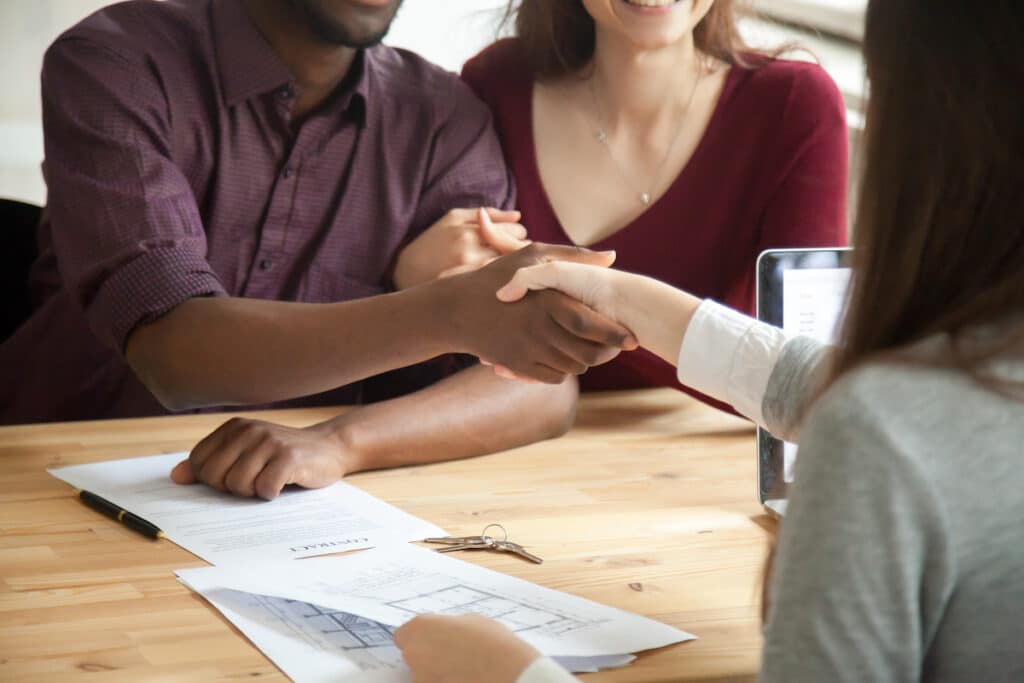 Benefits We Offer Sellers
All Cash
When we say "all cash offer" we mean it! No need to worry about middleman or loan approvals.
Simple Process
We believe in the K.I.S.S. (Keep It Simple Stupid) principle when it comes to real estate. The easier it is for the seller, the better off everyone is.
You Pick the Closing Date
Pick the best date that works for you, no waiting around for other parties. You close when you want.
No Fees
Ditch expensive fees that realtors or other brokers will charge for their services. Pay zero in fees when you transact with us.
Sell As-Is
No repairs, no cleaning, no open houses. We will buy your home in the condition that it is.
Fast Closing
We can close on houses faster than Jimi John's can make a sandwich...okay maybe not that fast but close to it.
How Do We Calculate Our Cash Offers?
We get asked this question a lot by prospective sellers.  How do you come up with a fair and honest evaluation for your specific property?  To get started, we gather information about your property, things like the property's condition, age of the roof, furnace, etc. After we get all the information necessary, the next step is to run a "CMA" (comparative marketing analysis). We utilize the "MLS" (multiple marketing services) or zillow. This is the same method an agent/broker would use to get an appraisal. After finding the value of your property, we will subtract any costs for replacing or repairing parts of the home (unless nothing needs to be replaced). Once we calculate the costs of repairs and renovations, we run the numbers to see exactly how much we can offer in all cash, no fees, commissions, or closing costs. Finally, we present you with our personal cash offer and work out a closing date that works for you and your family.
Your house won't be the first property we purchase nor will it be the last; our team has purchased hundreds of homes and been involved in assessments with countless more.  If there was a situation with a property we have probably run into it.  Combining assessment with flipping and renovation knowledge is our specialty.   While other companies out there may claim to purchase properties, we have actually purchased, renovated, and sold multiple properties successfully in this last year.  In some circumstances, it may not work out for us to work together.  Transparency is a huge part of our DNA, in those cases, we can connect you to resources to help you along the way.
Do I Need to Repair or Clean Out My House?
Many sellers wonder if they need to make repairs before selling their property.  With our program there is no need to repair or attempt to fix problems.  This can save you thousands of dollars including time versus listing your property.  Today most retail buyers want an "HGTV" finished house, meaning that unless your house has the nicest finishes you could receive low offers. Roof leaking?  AC broken? Porch need replaced?  Forget repairing those with our fair cash offers.  

Another question we constantly get is if you need to clean out your house when you sell to us.  The answer is a resounding no!  While we appreciate a well-kept house we won't ding or bill you for leaving behind unwanted junk in your house.  In fact, many of our sellers' simply don't want to spend time removing junk/trash from their properties.  If you leave it we will haul it away at no cost to you.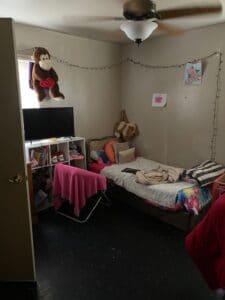 Fill out the form below to get a cash offer in under 24 hours. Not sure if we buy in your area?  Check out our "Where We Buy" page for more info.