Why would an illness cause you to sell your home?
You may not be considering selling your home if you have lived there for a long time. However, you or a loved one, friend, or relative who may be living with you may be struck by a sudden and serious illness or accident. If that's the case, you may need to sell your home for a variety of reasons, including the fact that it's too big or that you need to move into a care facility.
A Medical Condition Can Make It More Difficult To Sell Your Home
When you're in charge of the sale and dealing directly with real estate agents or auctioneers, but you're also weary or otherwise emotionally or physically struggling with health issues yourself or a loved one, the entire process of trying to sell can seem overly burdensome. When it comes to selling a property, there are so many different tasks that it may be time-consuming and intimidating at the best of times. When you or someone you love is sick, these duties become much more distressing, increasing your anxiety about finding a buyer.
When faced with these challenges it is tempting to put off selling your home, but this may make the situation only worse. Here are some questions that can help you decide what you should do. If you decide to sell, we have a possible great solution to help you.
Questions You Should Ask Before Selling Your Greenville Property During A Serious Illness
Although there are many questions going through your mind about what you are facing, we have tried to think of some of the most important ones you should be asking yourself and those who love you. We have also attempted to provide some brief answers and advice.
Is The Illness I'm Facing Going To Cause Me To Need To Move To A Care Facility Or With A Relative?
If you have been assured by medical professionals that you will need some type of long-term care, then selling your house may be a good idea unless they have also given you good confidence that your condition will improve.
Will I Need Cash To Pay For Medical Expenses For Consistent Care?
If you are going to need cash to pay for long-term care, selling your home is an effective way to get a considerable amount of cash. Of course, you will need to try to decide what you will do as the health situation improves. If this is more of a permanent situation or a terminal illness is involved, then having the cash will be a benefit to yourself and your loved ones. Some situations such as alzheimer's may require long-term care that does not have a definitive end date.
Have I Exhausted All The Home-Health Options And Financial Aid Options That May Be Available To Me?
If there are home-health options and financial aid available to you, then perhaps you can stay in your home. A medical care social worker should be able to point you in the right direction regarding these options. Click here for a list of financial aid and assistance options here in South Carolina.
Will Selling This Property Make It Easier For My Loved Ones To Care For Me?
If you live at a distance from your future caretakers or they are concerned about your well-being living in the home you are currently living in, then perhaps selling and moving closer to them is a good idea. Most senior advocacy groups suggest living close to family during your older years is a great idea.
Will I Lose Money By Selling This House Now?
In other words, are you in a situation where you owe more on your mortgage than the house is worth? If so, you may want to verify that with a property buyer or realtor and then ask them for options. Possible options in this situation for you to consider would be talking to your mortgage company and deriving a compromise on your loan. Another options would be finding renters or entering a lease to own agreement with potential buyers. You can read about the option of giving your house back to the bank here if you are facing serious financial circumstances.
Is This House Paid For Or Almost Paid For But In Need Of Repair And Remodeling Before Selling?
There are ways we will discuss more below to sell a home for cash as-is with not repairs or remodeling needed. Perhaps this is something you should take advantage of with good input from family and close friends.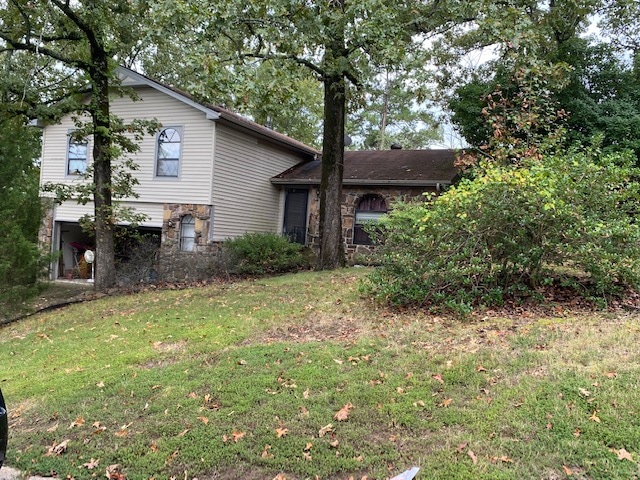 These decisions are very difficult. If you do decide selling is your best option, you can sell using a real estate agent or consider a professional home buyer. If your property is in great shape and needs little repair, remodeling, or downsizing, you will likely get your best price from a traditional sale through a real estate agent. Although you will have to potential wait for a buyer to come along, endure home showings while you deal with illness, and wait on closing, you will make more money on your home. This is certainly the way to go if you still owe a significant amount on a mortgage.
On the other hand, if your home is in disrepair, older, and in need of clean up and sprucing up, you will want to consider professional cash property buyers like Upstate Home Buyers. Upstate Home Buyers are caring, professional, honest home buyers who work with investors to pay you cash for your home. There is no need for repairs, cleaning, inspections or remodeling. The transaction can be closed, and you can have your cash in as little as a week if needed. You can read more about how we work by clicking here.
We know you have a lot on your mind, and we would be happy to help you think through the options. We can present you with a cash offer upon visiting your property. You can then see actual numbers which will help you make a more informed decision. If you would like to talk with us, please simply fill out the form on our website of call us at 864-300-4857. We wish you the best.