If you find yourself in a situation where you or a loved one is facing a serious or possibly terminal illness, selling your property may be a high priority for you. You may need to move in with relatives or need extra money for healthcare. No matter the reason, this is a very difficult and stressful time for families. Perhaps this short guide will be of some help to you.
A Guide To Selling A Home In Greenville When You Are Facing A Serious Illness
If a person is ill or disabled as a result of illness, almost every aspect of selling a house is complicated. The road ahead is difficult, from prepping the house for selling, to displaying it to potential purchasers. Here are some suggestions to think about.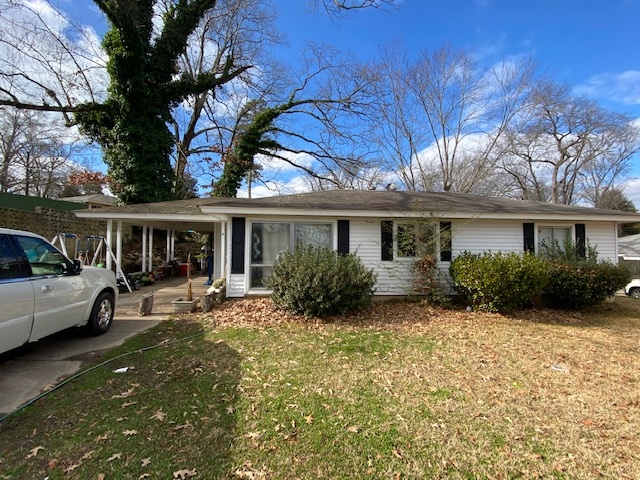 Find the Right Real Estate Agent If Selling In A Traditional Way
If you plan to sell your home in the traditional manner, make sure to locate a realtor that is familiar with the special demands you have as a result of your serious illness. Find a realtor that will prioritize you and your family and will not be disappointed if a showing is canceled at the last minute due to medical reasons. Before making a decision, you may need to interview a few realtors. A skilled realtor may also assist with images, video tours, and recommending reputable paid services to clean up or repair the property.
Consult With A Good Lawyer
If the home's owner is terminally ill, suffering from dementia, mental illness, or Alzheimer's, you'll want to be sure you're legally prepared when it comes time for the homeowner to sign documentation for the sale of the house. If not managed appropriately, legally, and proactively, this could become a big hurdle. We suggest you reach out to the South Carolina Chapter for Alzheimer's Care Givers here.
Hire A Home Inspection Company To Evaluate The Condition Of The Home
You'll want to make sure there aren't any big issues with the property before trying to sell it. If there are any and they are not corrected, the time it takes to sell the property may be extended. It could be on the market for weeks before a prospective buyer comes along and makes an offer, only to find out during their inspection that something is seriously wrong. They go away, leaving you with wasted time and repairs to complete.
If the inspection reveals needed repairs, you will need to discuss with your realtor what repairs are absolutely necessary, and which can simply be disclosed to the potential buyer and hope to negotiate a price that allows for them to do repairs. If your buyer is getting certain types of government loans such as an FHA loan, some repairs may be required before their loan is approved. Repairs can be a real hassle if you live in an older home. Click here for a list of approved South Carolina Inspectors and look for one in your area.
Prepare Your Belongings And The Property For The Upcoming Sale
Assign relatives, friends, neighbors, and any other helpful persons the task of packing up the majority of the items that will need to be moved when the property sells. Pack away any items that will not be utilized in the next three to four months. This is also a great time to donate or dispose of items that will no longer be used. Decluttering is essential, even if you have to hire someone to do it. (There are firms that specialize in assisting people with downsizing.) Here's some helpful suggestions on decluttering and downsizing.
Items should be boxed and taken to a pod, a Door-to-Door Storage company, or a storage facility (not left on the driveway or otherwise "on site"). It's easy to just toss everything in the garage, but that's just pushing the problem farther down the road. It will make buyer inspections difficult, if not impossible, which may make the home selling more difficult, the sale price lower, and the likelihood of renegotiations higher if surprises are uncovered after the items are finally out of the way. Finally, here is an article about ways to sell a house that is no longer working for you that you where you can find more tips and advice.
When You Need To Sell Your Home Quickly Due To Illness, Upstate Property Buyers Can Help.
Upstate Property Buyers, a professional cash property buyer, can save you a lot of time and hassle. There are no repairs or inspections required when selling your home for cash. There is no need to tidy up. You don't have to have several showings to strangers, there's no need for a realtor or fees, and it's all extremely quick and easy. Closing can take as little as a week.
The following is a quick overview of how the process works. At Upstate Property Buyers, a member of our skilled and courteous staff will schedule an appointment to view the property. They'll make you a no-obligation cash offer within 24 hours after they've assessed the property's condition. You can evaluate the options and simply agree to the offer or walk away. There truly isn't anything to lose.
One word of caution: make certain that professional home buyers have a good reputation in your neighborhood. Upstate Property Buyers is known for its kindness and fairness. Our Google Reviews can be found here. We'd be pleased to come out and assess your property at your convenience. Please do not hesitate to contact us at 864-300-4857 if you are interested in expediting the sale of your house due to health concerns.