Even though the things we have in our homes may appear to be exactly what we need, that does not always indicate that the house itself is still the ideal fit for us in life. While we might get a lot of pleasure from recalling the memories we created in our houses, children grow and move away leaving empty rooms which drive us to desire to relocate closer to grandchildren. Or, the house is just too big now as things change. You may want to downsize and sell your house in Greenville and buy another property that fits your life and lifestyle better now. There are many reasons you may begin to feel a tug to sell and move. Perhaps you simply want to move on to the next stage of life.
Regardless, there are several strategies to market your property and influence the overall cost to sell your property. Some options will cost you more. These may be great options if your home still has a lot of value. However,  if your home is in need of major repairs and remodeling, other options may be better. You also must consider how long your property will stay on the market in Greenville before it sells.  Continue reading as we look at four ways to sell a home that is no longer a fit for you in Greenville.
1. Listing the House
In Greenville, SC, selling a property traditionally by listing it with a realtor might be time-consuming and expensive. Aside from the real estate agent's fee when listing a home, which is often six percent of the final sales price, there are marketing expenses, as well as other professional services such as inspectors. Many unanticipated expenditures are often neglected by homeowners when they compute the costs involved. Real estate brokers have little influence over when or if your home will sell, therefore holding charges that accumulate with time should be included when you're calculating your figures. You may also be advised to remodel, paint, add new carpet and more. Further, you may be required to make updates found by a home inspector in order for your potential buyer to secure a loan. These added expenses are even more likely if your home is older or in an older area of town.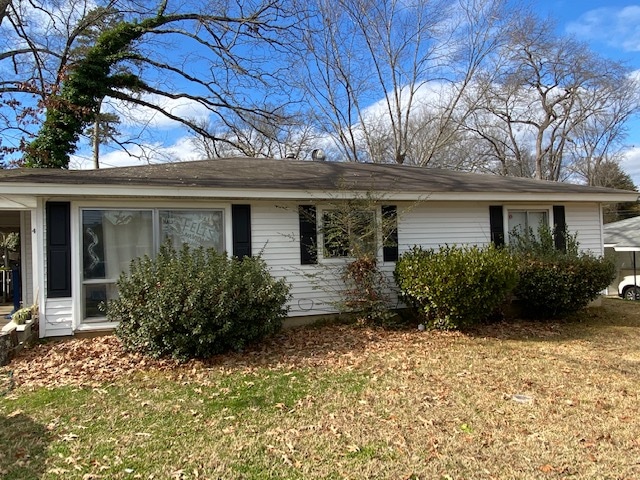 2. Sell Directly
You can reach out to a company like ours, Upstate Home Buyers, for a fair as-is offer. We will help you evaluate the options listed in this article to see which is best for you. Our offer means a quick sale, a quick closing, no repairs, no remodeling, no inspections and no headaches. We also charge no fees or commissions. We will come and look at your property and give you a no-pressure offer for you to consider. At the least, you should consider this option and compare it with the others when looking to sell your property.
3. Rent To Own
Use a rent-to-own agreement to sell a property that is no longer functioning for you in Greenville. Upstate Home Buyers can also assist with that! You may assist tenants who are working towards homeownership by doing so. Because you're locking in on a sales price several years away, home prices might decline, but you can protect yourself with a price for the home now. Unlike other renters, the purchasers are financially responsible for the property's upkeep and care. This arrangement leaves you with some monthly income, the comfort of knowing you do not have to worry about upkeep, and that your property is already sold. If the prospective renters fail to make a payment to you, you can reclaim the property and use it however you may like. As with any transaction, there are legal criteria that require the input of professionals, so be sure to investigate this option fully.
4. FSBO
FSBO is a technique that is frequently used to save money on commission by selling a property that no longer serves you in Greenville. However, FSBO listings usually expire after several months, with the owners turning to experts for assistance. Sadly, when a home listing remains on the market for too long, buyers recognize and devalue it automatically based on the fact that it has not sold for a lengthy time. There are also many responsibilities when selling a property on your own. The effort may not be worth what you can potentially save. For more information on FSBO, check out this article.