There are several things to think about when deciding on the approach to sell your home. First and foremost, you must consider your financial situation and any circumstances that might be forcing you to worry about how long it will take to sell your property. as well as the methodology you pick. You must also consider your level of legal knowledge about selling a home in Greenville. There are other considerations too such as the stress, extra unexpected fees, and more.
There are several reasons why sellers choose to have their home listed independently. Typically, sellers calculate their decision to list their property independently on the savings from avoiding paying an excessive real estate fee in Greenville. There is, however, more to consider than this to avoid mistakes when selling your home. As a result, we offer the following advice for homeowners considering an FSBO.
1. Consider Your Role And Responsibility
Real estate agents do work for their fee. The first thing we would advise homeowners considering a FSBO listing for their home in Greenville is to understand the function of a real estate agent when selling a property. After all, you'll be doing the job they are doing in order to earn a commission. Your responsibility like theirs is to locate as quickly as feasible a willing and able buyer. You will need to understand how to use all available resources well in order to market your property. The process of preparing for the buyer and finding them is not as easy as it may seem. Remember, agents and professional home buyers have worked in the real estate field practicing this skill for some period of time, thus that gives them an upperhand on multiple fronts when it comes to finding buyers.
2. Make A Realistic Price Assessment On Your Property
The next piece of wisdom for homeowners considering a FSBO listing for their Greenville property is to make a realistic appraisal of the property. Remember that it is possible that setting the price at the incorrect number will reduce your chances of selling. Or, you may not sell it for the amount you could have had you understood the market better. Do not forget to check your bias at the door. You must set aside your personal emotions and play the part of a real estate agent, avoiding being offended when you believe lowball offers are received. Maintaining a cool demeanor and controlling your feelings allows you to negotiate the sale of a property without becoming emotional, which can quickly terminate the transaction. Finally, you should have your home inspected to see what the true costs of any repairs are so that buyers can't deduct arbitrary amounts for credit off of the asking price during negotiations.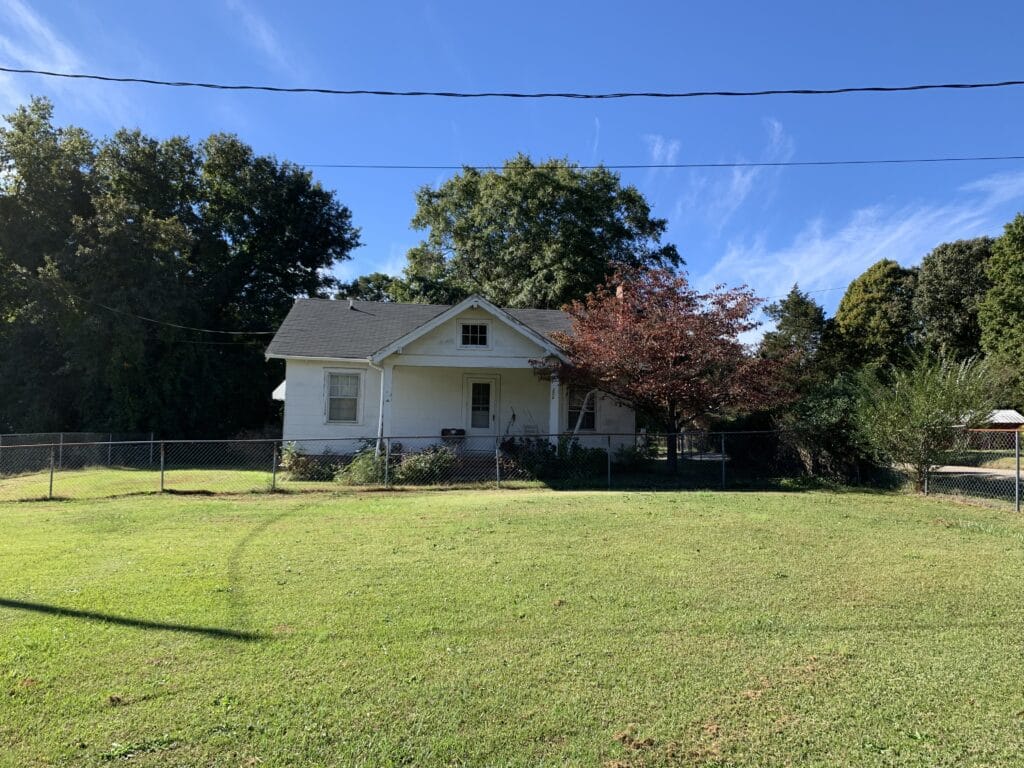 3. Highlight The Selling Points For Marketing
Other aspects that influence the value of a home include the size of the house and the number of rooms, as well as whether you have a garage. While real estate professionals may quickly assess selling features, one more advice for homeowners thinking about putting their Greenville home on FSBO is to consider what makes it unique. What appealed to you about the location, and what was crucial about the house when you were a buyer? Do family and friends frequently remark on what they appreciate about your home? If you don't include these features of the property in the searchable characteristics on the listing, your marketing may fall short. Make sure to include keywords for the unique aspects of your home in all the places you list your property online. Use all available tried and true FSBO marketing strategies you can.
4. Research Marketing Techniques And Be Ready For Showings
Make sure your property looks as good and fresh as possible. From having a fresh clean smell to new paint or carpet if needed.  You should even consider hiring professionals to take photographs of your home, or you'll be at a disadvantage on the internet. Use staging to make the home as appealing as possible. When it comes to painting, you'll want to use neutral colors. You want a blank canvas for buyers to imagine themselves as the new owners of your house. Remove any personal belongings, including your favorite team memorabilia, family photographs, accolades, trophies, and other such objects. It is best to store most of your things. When the phone rings, pick it up and prioritize showings in life. You should always have your house ready, regardless of the time or how short the notice is.
Work Directly With a Reputable Home Buying Company
Our last piece of advice for homeowners thinking about a FSBO listing for their Greenville property is to take a moment to consider the advantages of working with Upstate Home Buyers. You can trust complete disclosure from Upstate Home Buyers when you have all the figures laid out. You may compare what you could gain by selling your house on your own. And, with no need for an inspection or making repairs and no hassles from showings, Upstate Home Buyers may be able to save you a lot of time and money. Upstate Home Buyers can operate on your timetable, so you may have your closing in as little as a week or you can take longer if you're not quite ready. Our full-service staff will even pack what you like and leave the rest behind. We are here to help. Give us a call today at 864-300-4857 for more information.