The practice of selling a home at auction is becoming increasingly popular. Selling at auction has several advantages, including no real estate agent costs, a rapid transaction, and typically a profit for the seller. However, there are drawbacks to selling a house at auction in Greenville, SC.
In this post, I'll go over some of the dos and don'ts of auctioning your home in Greenville and the surrounding areas, as well as answer the question "Is Auctioning Your Home A Good Idea in Greenville, SC?"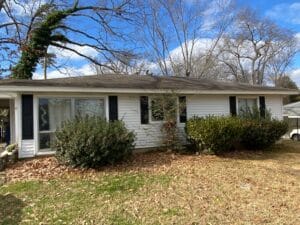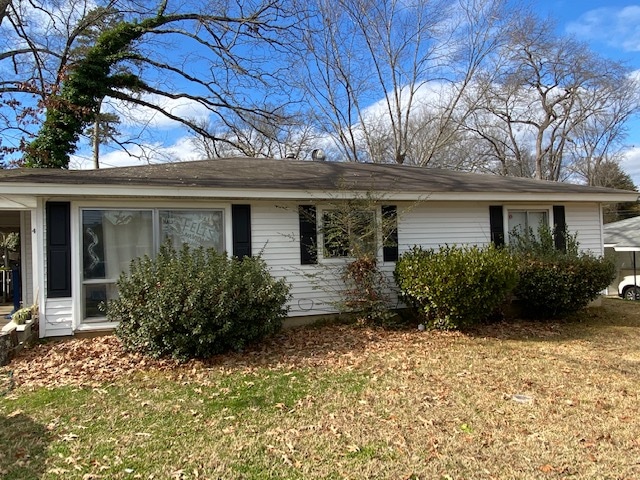 Here Are Some Things You Must Do If You Want To Sell Your Greenville House By Auction.
 If you're considering auctioning off your Greenville home, bear in mind that you'll need to make many preparations before the actual auction begins. You must first locate an auctioneer in Greenville in order to have your home auctioned. There are a lot of auctioneering companies out there these days, so do your homework before choosing one to represent your home at auction. You might start by asking a friend or going to the National Auctioneers Association's website and searching for auctioneers in our area of South Carolina. 

 Look for those who have a lot of experience and go to a few auctions to get a feel for how they run things. Make sure to inquire about the fees they charge for their services, as they can be quite high at times. They may take up to 10 percent of the house's cost in some cases, drastically lowering the amount of profit you would earn… sometimes much less.
 You can even do it yourself if you don't want to pay an auctioneer. With their talent, a professional auctioneer can significantly assist to push up the price of a house. You can, however, conduct the auction yourself as long as you are explicit with bidders about the auction's conditions, such as the starting bid price, if they must bring cash and a deposit to the auction, and so on. Decide whether you want to hold an absolute or a reserve auction.
 Once you've decided on the house auctioneering firm in Greenville that's right for you, decide whether you want an absolute or a reserve auction. There is no minimum amount that your home must earn in order to be sold in an absolute auction. This means that you'll get whatever the highest bidder has offered. Reserve auctions feature a minimum bid amount, and if the bid amount isn't met, the item isn't sold. Don't assume that reserve auctions are always superior, even if it appears to be a clear option between the two. If bidders are unwilling to go above the limit, the house may never be sold, and you may be stuck with a home you don't want.
 Furthermore, "no reserve" (or absolute) auctions tend to attract more potential bidders seeking for a fantastic deal. If one of them becomes engrossed in the bidding war, it may mean the difference between selling the house that day and not selling it at all. Consider your options carefully before making a decision and try to determine what you value more. If you want to sell your home in Greenville as quickly as possible, an absolute auction is the way to go. If not, a reserve auction might be more in line with your objectives.
Here Are Some Things You Don't Want To Do If You Want To Sell Your Greenville House By Auction.
 Don't forget to mention any flaws in the house in your auction description. One of the most critical steps in selling your home at auction in Greenville is to make a list of all the issues it has. If you fail to disclose any issues in your home before the auction, the buyers have the right to sue you for any flaws you failed to disclose before the auction.
Don't go into an auction hoping for a bidding battle to break out and leave you with a huge profit. Set a realistic price that you expect to receive, and don't be upset if your home sells for less than you expect. You might have an emotional relationship to the property that the other bidders don't.
Although an auction may bring in less money than a typical real estate sale, it is reasonably quick and can save you the agony and stress of the more traditional method.
Why are you considering auctioning your Greenville home in the first place? You've come to this post for a reason: selling your home at auction has crossed your thoughts. Why not give it a shot? It might help you sell your house faster. However, you may want to consider other options before you decide to auction off your local home.
Upstate Home Buyers is a company that buys houses in the Greenville area. We're not wanting to list your home; instead, we want to buy it. We buy houses in Greenville in any condition. We buy houses in any section of Greenville, as well as other parts of South Carolina. We buy houses that are ugly, pretty, in good shape, in need of a lot of repairs, with a lot of equity, and even with little or no equity. We buy houses in foreclosure too or we may be able to help you avoid foreclosure. 
 We'll pay a fair price, close quickly (in as little as 7 days), and you won't have to do any work on the house.
 Please contact us if you'd like to discover what we can pay for your home before you decide to sell it at auction. You can reach us at864-300-4857at any time, or you can start the process by clicking the link below and filling out the form on the next page. So, how can you know if auctioning your home in Greenville is a good idea? However, if you'd like to see if working with us makes more sense before diving into the "auction" click here to fill out a simple form for an offer on your home.