Inflation. What does it mean and what does it mean for those who want to sell their home quickly in Greenville, SC over the coming weeks and months?
In simple everyday terms, inflation means that the amount of goods or services that a dollar will buy you today is less than it would have bought you a few months ago. You could also say that prices are going up and the value of our currency is declining. The money in your bank account will buy your less today than it did not too long ago. Experts tell us that some small amount of inflation is typical, but the same experts are telling us that the rate of inflation we are seeing right now is alarming. Check out this recent headline from CNBC, "U.S. consumer prices jump 6.2% in October, the biggest inflation surge in more than 30 years."
Inflation Brings Some Good News for Home Sellers in Greenville, SC
The good news for people wanting to sell their home in Greenville that according to GVL Today in an interview with Coldwell Banker Caine, people are willing to spend more to buy a house, more buyers seem to have cash to spend and there is a low inventory of houses available.  Inflation also means that people who have money are more likely to spend it on buying homes than renting. Those concerned about inflation will also understand that low interest rates help counteract inflation by locking in a fixed rate over 30 years.
What are the Pros and Cons of Selling a property in Greenville in this type of economic climate?
COVID19 has raised the priority of owning a home for many people. With the global shift to people working from home, many companies are finding that having employees work from home is financially advantageous to them thus allowing more employees to move out of the big city, high tax metropolitan areas like NYC and Chicago to more enjoyable climates and tax-friendly areas like Greenville. This means people are on the move and looking for homes in places like Greenville.
The inventory of single-family homes in Greenville is not meeting the demand. This means that more investors are looking to buy, flip and resell properties that are currently not in great condition and in need of repair. If you find yourself with a house that is older, needs remodeling, repairs, and updates, now is a great time to sell your house as-is to a company like Upstate Home Buyers. We are hybrid real estate agents who can help you sell your house fast during these economic times.
Motivated buyers are willing to spend more money to get a house in an area they want to live. This means that even a house that is old, in need or repair, or rundown, can often be attractive to an investor who has the means and construction network to quickly flip the home and offer it for resale. This is an advantage to the seller who is in a dilemma and is ready to get out from under a mortgage or sell an older home they have inherited without going through the hassle of a remodel.
You Can Get Cash for Your Property in Greenville Now
Most of the people looking to buy houses fast for flipping and resale have cash. This means there are no mortgage wait times involved, no official home inspections, no list of things needing to repair and reinspection before you can sell, and no closing costs or realtor fees for you to pay. With Upstate Home Buyers, we cut through all of that and can get you cash for your qualified home fast.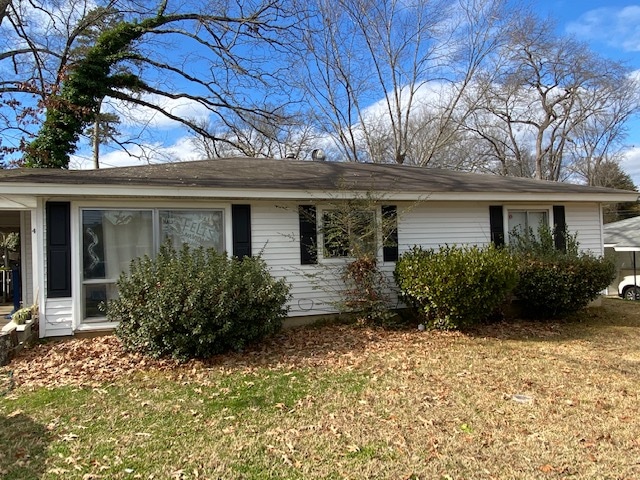 If you are ready to take advantage of these positive market situations for motivated sellers like yourself, we are just a call away and would enjoy listening to your situation. We will help you evaluate your property and decide if selling quickly during this time of historic inflation is right for you. Contact us today to see if this negative inflationary economy may hold some financial advantages for you and your property.